About
Giordano Parri, 20/07/1919, set up his leather goods business in 1937 in a shop in Via del Moro in Florence. However, during the period of the Second World War he stopped working when he embarked as an ordinary seaman on the cruiser Giuseppe Garibaldi.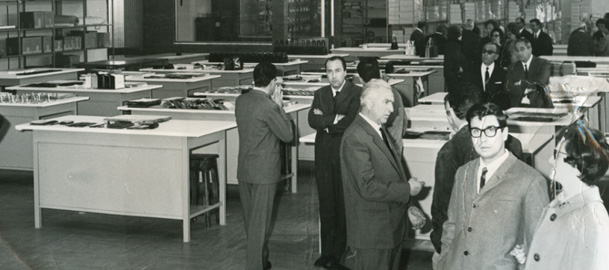 After the war, he resumed his business working for retail outlets in Florence, Rome, Venice and all over Italy. He also employed his older brother, Adriano, as a sales representative.
In 1954 he decided to open a shop of his own in Via Guicciardini 18/R, which is still the sole premises bearing the Parri's sign. Both the factory and the shop were very successful, and soon there were twenty workers in the factory and seven sales assistants. Even the flood of 1966, which destroyed the ground floor of the shop, failed to hamper the steady rise of Parri's.
In the space of just a few years, American, Canadian and Australian customers – as well as Germans, French and Japanese – made Parri's one of the obligatory stops on their visits to the city. Not only were the products of the very highest quality, finished down to the tiniest details with all the professional expertise of the craftsman's hands, but the sales girls too were charmingly courteous, offering every single customer a properly-prepared "Italian cappuccino".
The fame of the shop continued to grow, circulating more by word-of-mouth between friends and acquaintances than through advertising. For a boutique selling products of the highest quality, reputation is the most precious publicity of all. The leather goods then came to be joined by leather garments for men and women (in nappa leather and sheepskin). Parri's became the benchmark for those who wanted to see and feel the quality of the leather, to try and to purchase hand-crafted products finished in the most meticulous detail.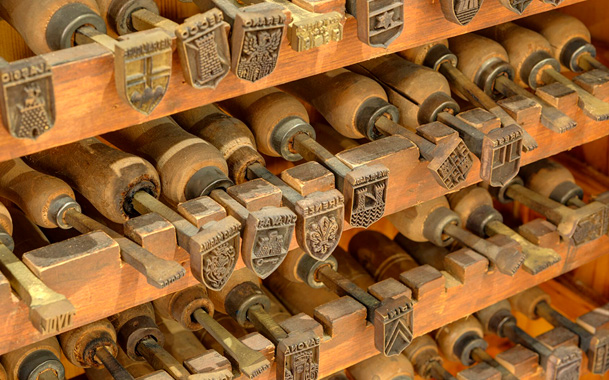 In 1996 Giordano's son Fazio began to help his father out with the management, until 2006 when, sadly, Giordano passed away. The products and the customers certainly made a huge contribution to the success of Parri's. A trademark that down the years has always been synonymous with quality, trust and beauty.